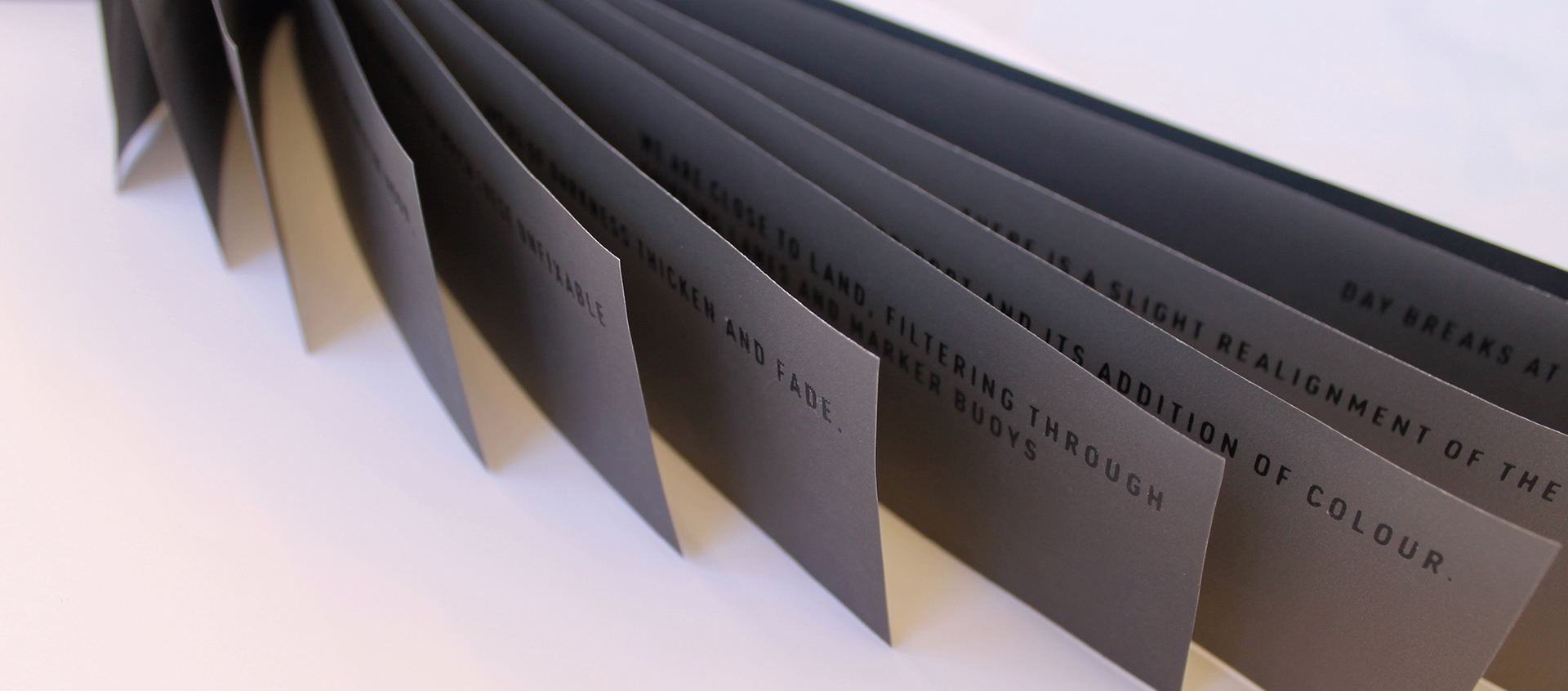 2018
Long horizontal book with spreads ranging from 2.5 inches to 37.0 inches
This book houses Lavinia Greenlaw's "Night Photograph," a poem describing a boat's passage across a channel in the dark.
I see this poem in halves. In the first half, as we leave land behind, the speaker describes what cannot be seen, or can barely be seen. I gave this half progressively decreasing page lengths to match the decreasing exposure to light.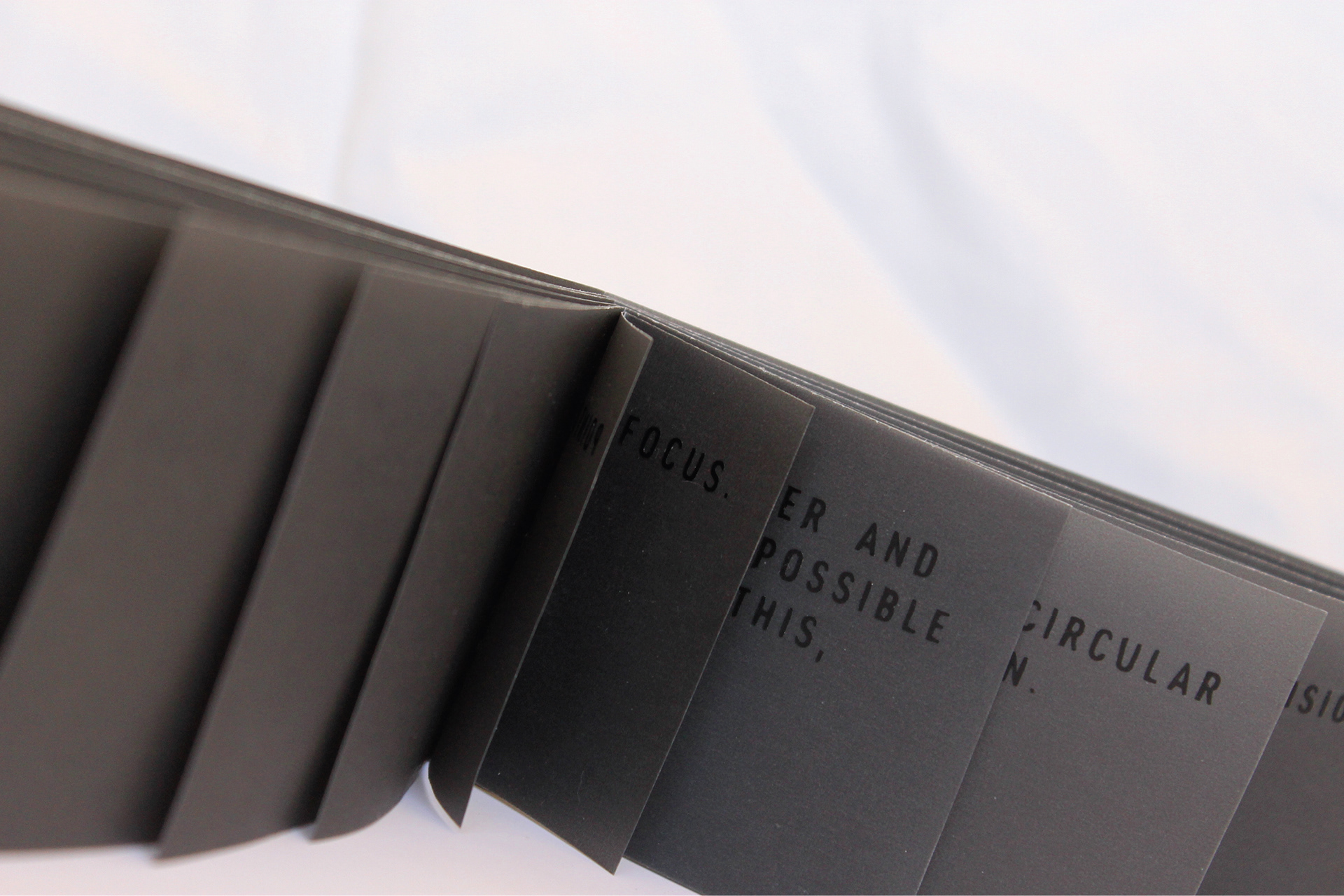 Mid-poem (mid-channel, mid-photograph) fall the words "point of focus," and from that point on, the language reintroduces light, so the spreads grow larger.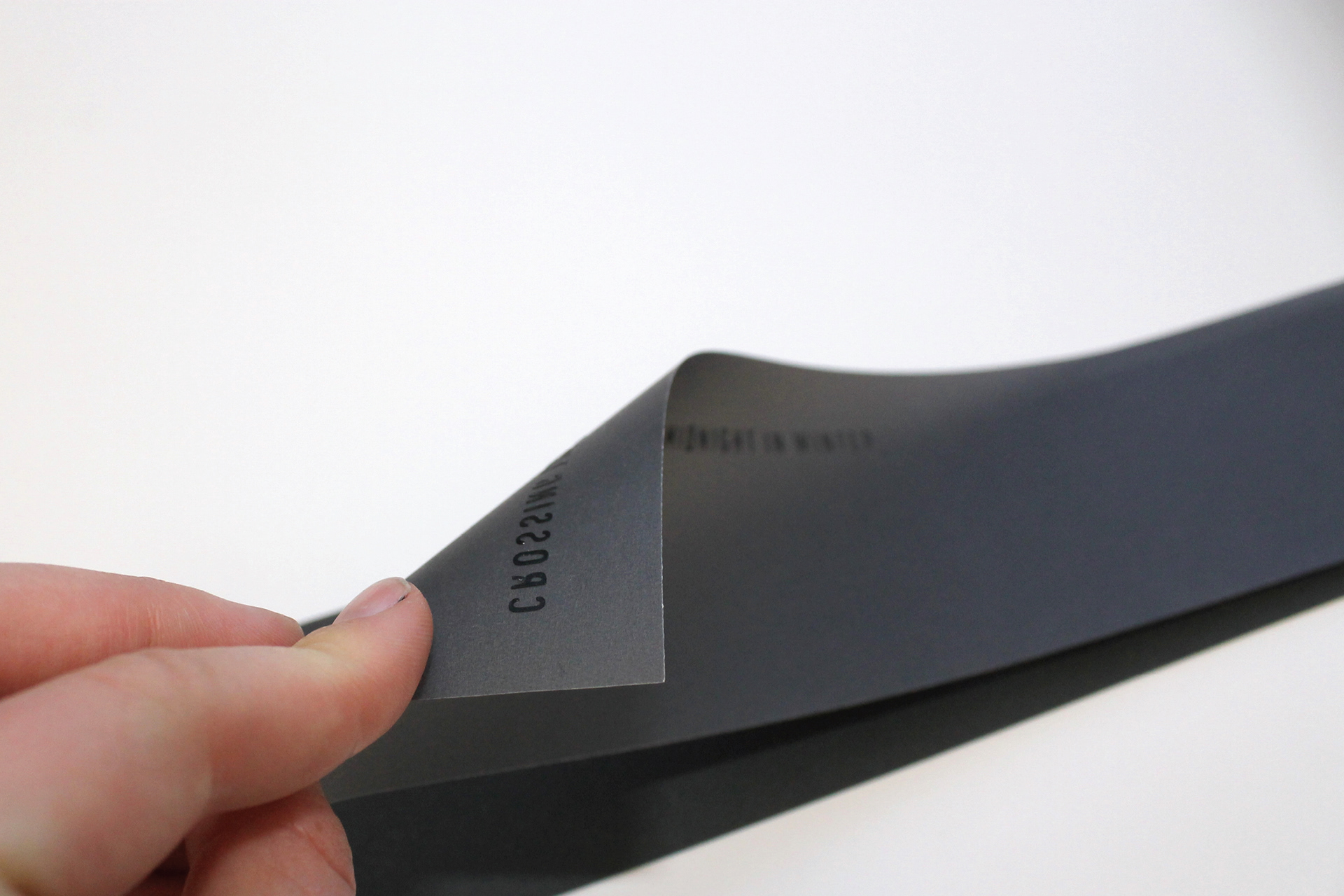 In the first half (decreasing visibility) the vinyl type is printed in reverse and must be read as a silhouette against the light. In the second half (increasing visibility) type is the right way around, easily legible on the front surface of each page.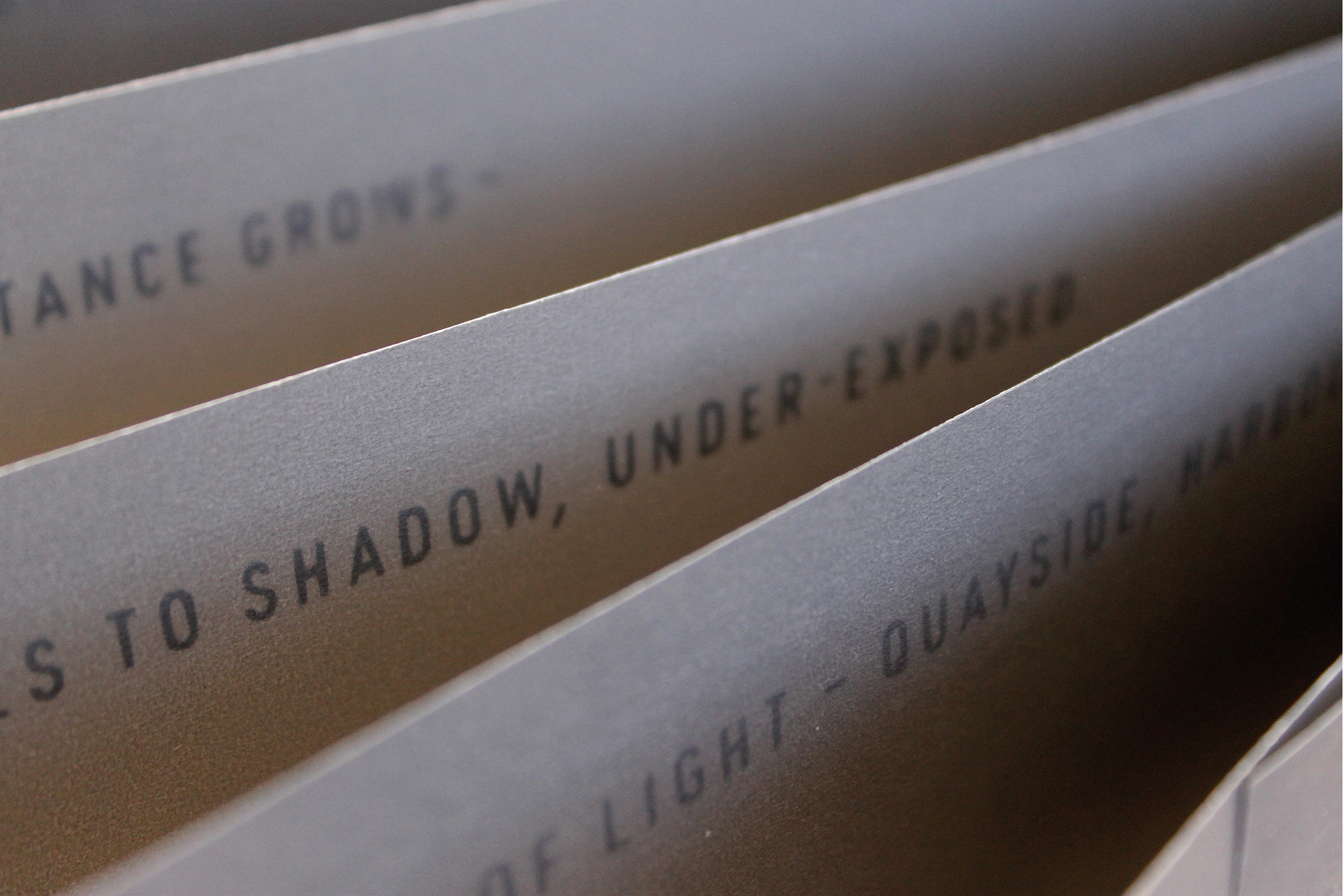 The long, thin shape of the book references the "circular horizon," and the materials emulate the layers of darkness: "gradual, familiar textures of black: eel skin, marble, smoke, oil."