2018
I chopped the spine off a copy of Anne of Ingleside (and felt very guilty), then arranged the pages in a sculptural mass, ordered by page number.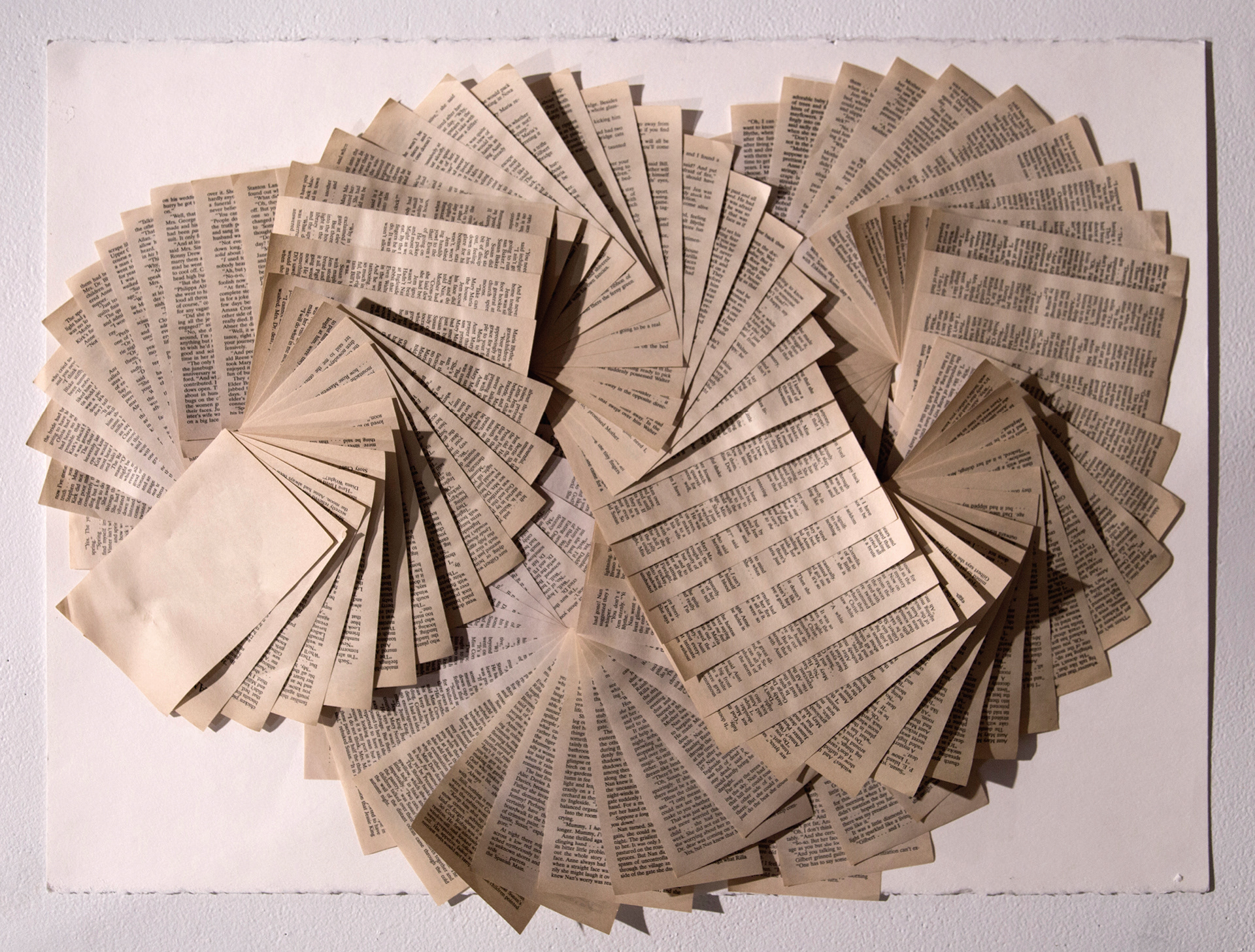 I took hundreds of photographs of my pile. The text, the textures, the order and disorder that happen when legible things start to lose their legibility - it all fascinates me, and I wanted the photographs to convey that.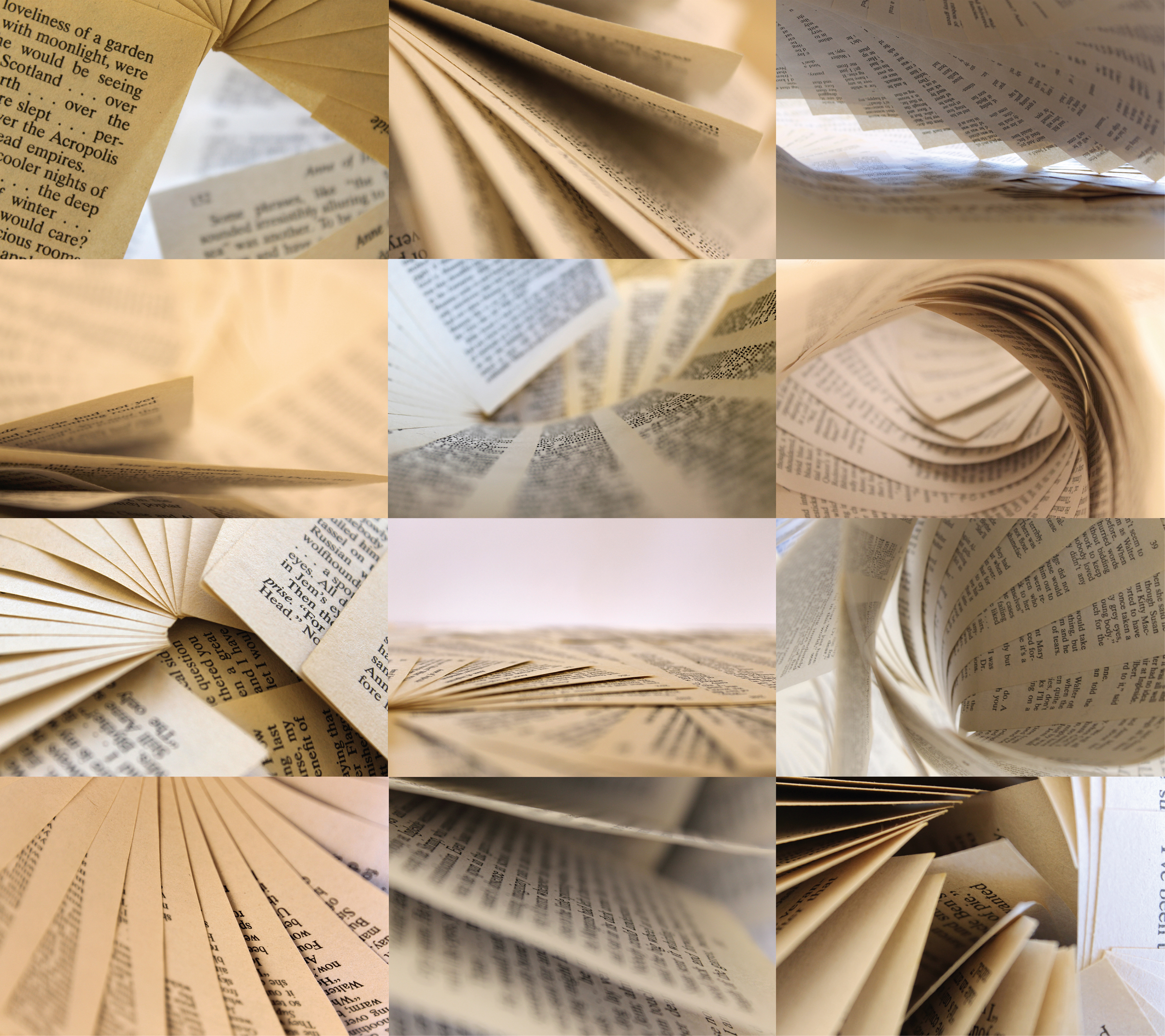 I printed the photographs on vellum, then bound them back between the original cover and front and back matter. Literary deviled eggs?
Scroll all the way down for a video of the book in action. ↓