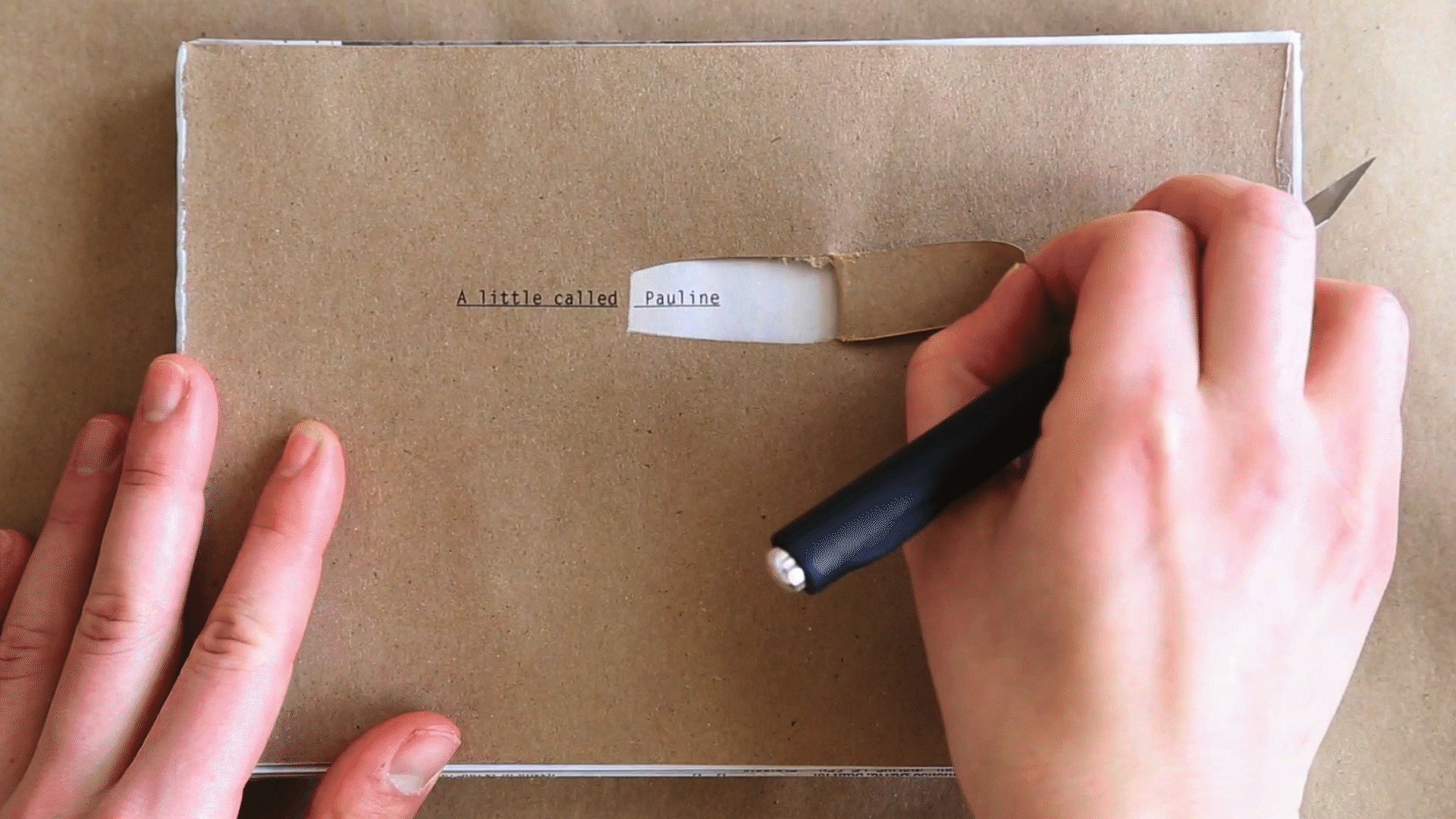 Scroll down for full video. ↓
"A Little Called Pauline" is an excerpt from Gertrude Stein's 1914 poetry book,

Tender Buttons

.
In the poem, I notice themes connected to newspapers: printing, typography, and hyperbolic headlines. (Stein's critique of the 1914 media?) I

n a world full of polarizing information, critically examining the words we consume is still vital, so I hope this project invites viewers to feel curious about language and inspired to dig a little deeper.
This video was part of my MFA thesis, but it has found many other homes in the past two years:
Word
(Shockboxx Gallery, Hermosa Beach, CA) | August 2020 |

Second Place
Biblio Spectaculum
(Main Street Arts, Clifton Springs, NY) | June 2020 |

Honorable Mention
Margins
(Barrett Art Center, Poughkeepsie, NY) | May 2020
Women's Work
(Yellowstone Art Museum, Billings, MT) | May 2020
Odds and Ends
(Ann Arbor Art Center, A2, MI) | May 2019 |

Honorable Mention
Pushing Paper
(Indianapolis Art Center, Indianapolis, IN) | February 2019
MFA_18
(Stone Gallery, Boston, MA) | April 2018 
Watch the full video below. ↓