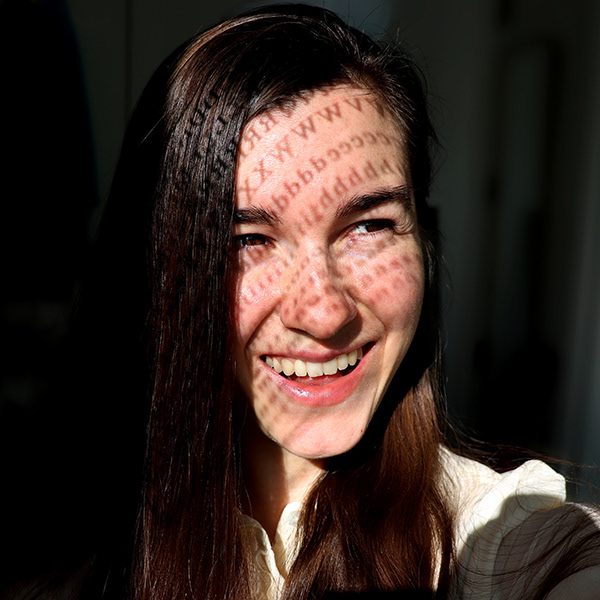 I'm a graphic designer and artist who loves words. 
Design: 
I earned my MFA in graphic design from Boston University in 2018, then worked as an in-house designer at Harvard Art Museums. Now I freelance and work with designer Laura Grey. Print/web/animation. Past freelance clients include Kor Group, Google AI, Longy School of Music, and Bard Graduate Center. 
Art: My work explores layers, language, and systems, and has been shown in exhibitions across the US and internationally. It combines analog and digital processes including animation, collage, typography, photography, and writing.
⭑​​​​​​​ 
Currently: a resident of Scope BLN arts/tech community
⭑​​​​​​​ ​​​​​​​
Upcoming: developing work for a new exhibition with Radius Collective
More: I've taken a circuitous route, with stops for an AmeriCorps service year, a bachelor's degree in psychology from Yale, and a lot of ballet. 
These varied interests enrich and inform my creative practice. B
ased in Berlin.