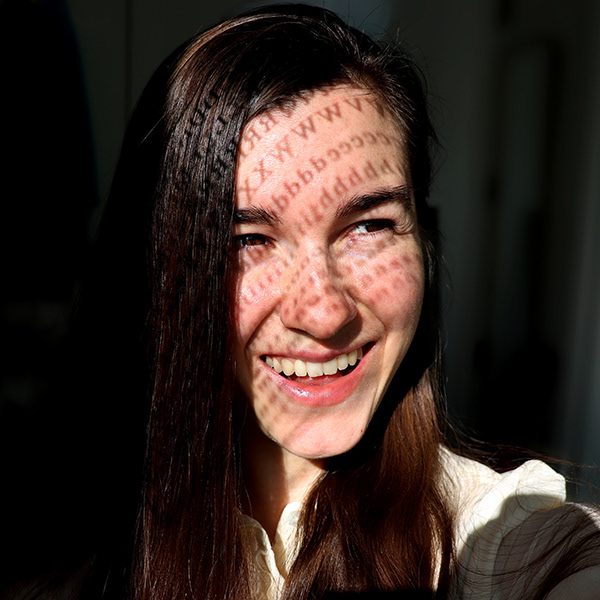 I'm a graphic designer and artist who loves words. 
Design: 
I earned my MFA in graphic design from Boston University in 2018, then worked as an in-house designer at Harvard Art Museums. Now I freelance and work with designer Laura Grey. Past freelance clients include Kor Group, Google AI, and Bard Graduate Center. 
Art: My work explores layers, language, and systems. It combines analog and digital processes including animation, collage, scanning, typography, photography, and writing. It has been shown in exhibitions across the US.
More: I've taken a circuitous route, with stops for an AmeriCorps service year, a bachelor's degree in psychology from Yale, and a lot of ballet. These
 varied interests enrich and inform my creative practice. When I'm not at my desk, you might find me exploring outdoors, reading, or dancing. Currently based in Vermont.
Send me a message if you're interested in collaborating.